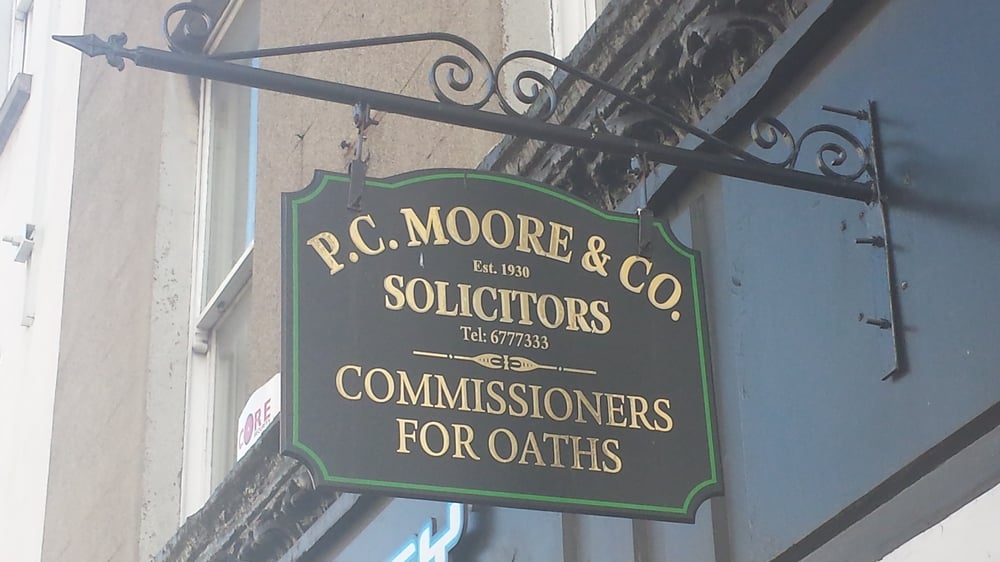 History
P.C. Moore, Solicitors, was established in the 1930's by the late Patrick C. Moore, who headed the firm for more than 60 years. He was involved in a number of high profile and "landmark" Irish legal cases, in particular Lawless V The Irish State (c 1960's) which was the first of it's kind ever to be taken to the Court of Human Rights in Strasbourg and the Supreme Court decision in N-v-M 1979, a family law case.
Mr Moore was a well known and respected member of the Dublin legal profession, qualifying as a solicitor in 1930. In 1937 he became a Commissioner for Oaths and in 1975/6 he was President of the Law Society of Ireland.
Early links were established with the EBS Building Society (previously known as the educational Building Society) of which Mr Moore was a director and first Law Agent, a connection which lasted 75 years.
John Greene and his team continue to run the firm to the same exacting standards.