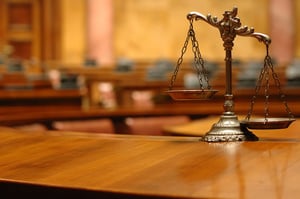 PC Moore & Company Solicitors provide our clients with sensitive professional advice on all areas of personal and family matters.
PC Moore & Company Solicitors can offer expert advice and assist clients on all aspects of Family Law. We provide a legal service that is sensitive and confidential.
Read more »
PC Moore & Company provides our clients with sensitive, professional advice on Power of Attorney and Wards of Court matters.
A Power of Attorney is a legal document which enables a person to make provision for their family and personal affairs if he/she is absent, abroad or incapacitated through illness.
Enduring Powers of Attorney:
There are two types of Power of Attorney under Irish Law.
A General Power of Attorney which ceases as soon as an individual becomes incapacitated.
An Enduring Power of Attorney which takes effect on the incapacity of the individual.
Both may only be made when a donor has mental capacity.
Read more »
If a person is unable to manage his/her assets due to mental incapacity, an application can be made to the Courts to have him/her made a Ward of Court. The Judge will then make a decision whether the person is in fact capable of managing his/her own property. If the Judge decides the person is not capable, the person is taken into wardship and a Committee is appointed. The purpose of the Committee is to control the Ward's property and make decisions in relation to same on behalf of the Ward.
A person under 18 years may, where necessary, also be taken into Wardship as a minor.
Read more »